OPTIONAL EXTRAS BOHRMAX

For all use cases
Tool changer
Tool changer SK 40 for 10 tools, optional BT 40.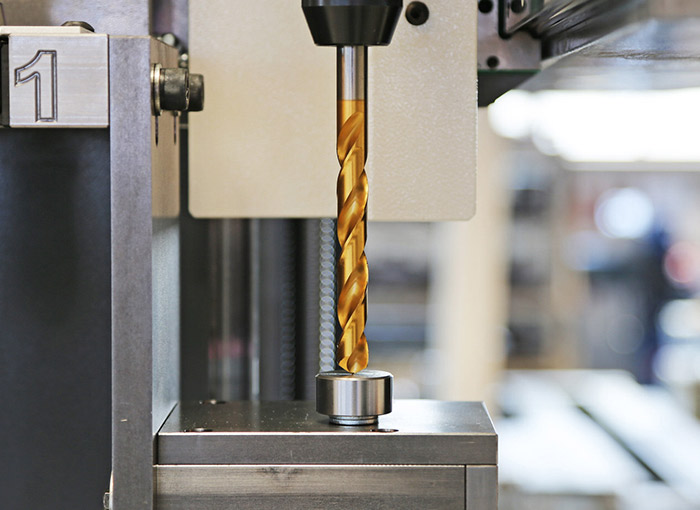 Automatic tool length measurement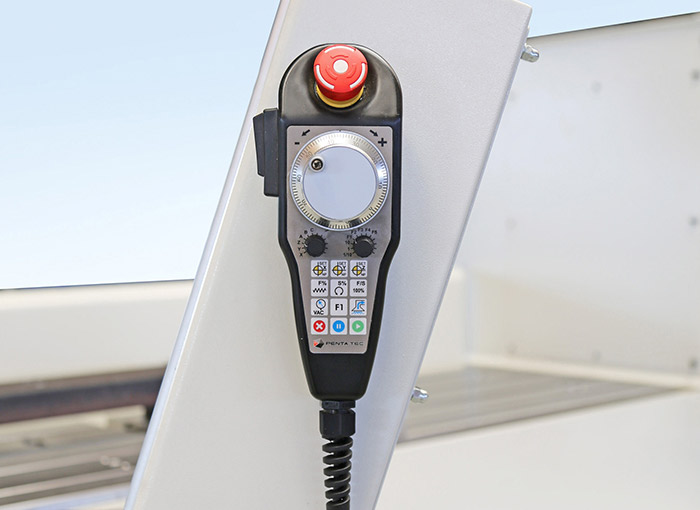 Manual control unit
For easier setting of the zero points on the machine. X,Y,Z axis and tool magazine can be moved sensitively by means of a handwheel (option).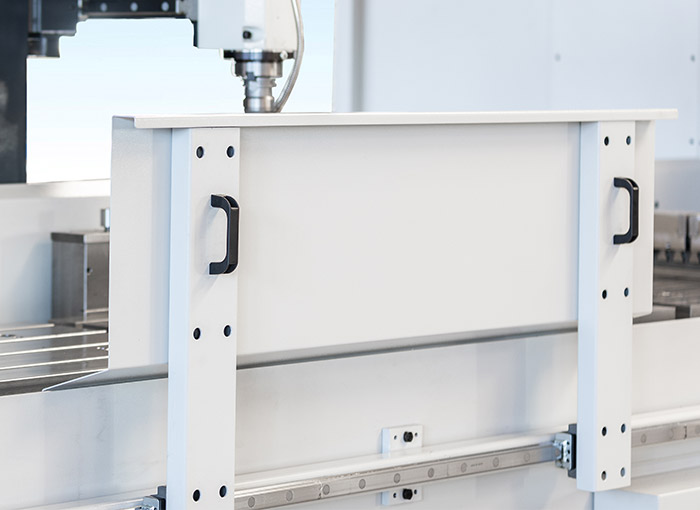 Splash Guard
Movable chip & splash guard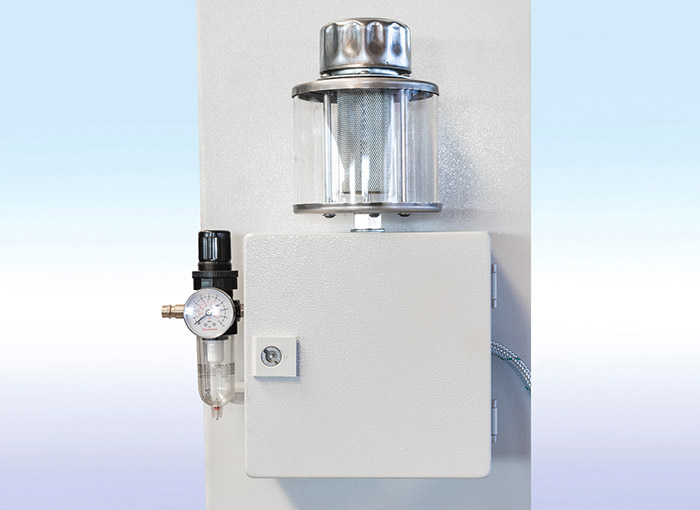 Spray device in addition to water cooling.

The function is automatically controlled from the tool table.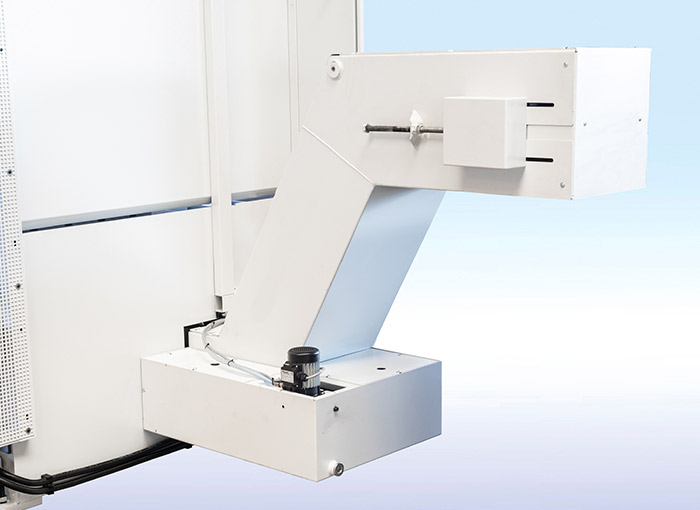 Chip conveyor
Ejection standard right, option left.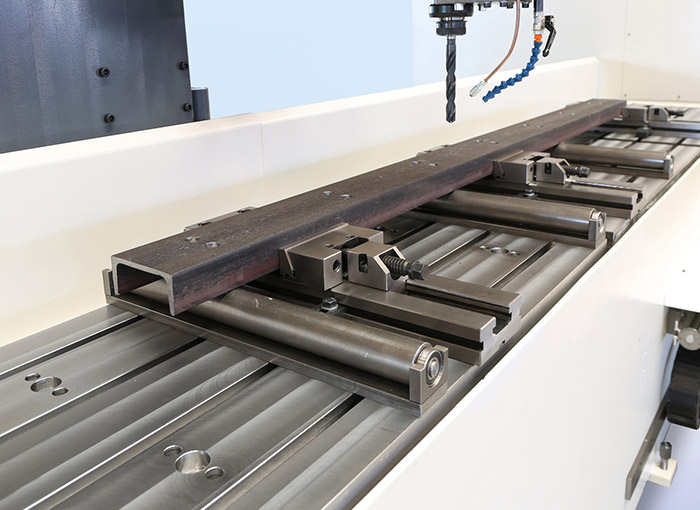 Roller Blocks
BAUER offers roller blocks to facilitate the movement of long workpieces.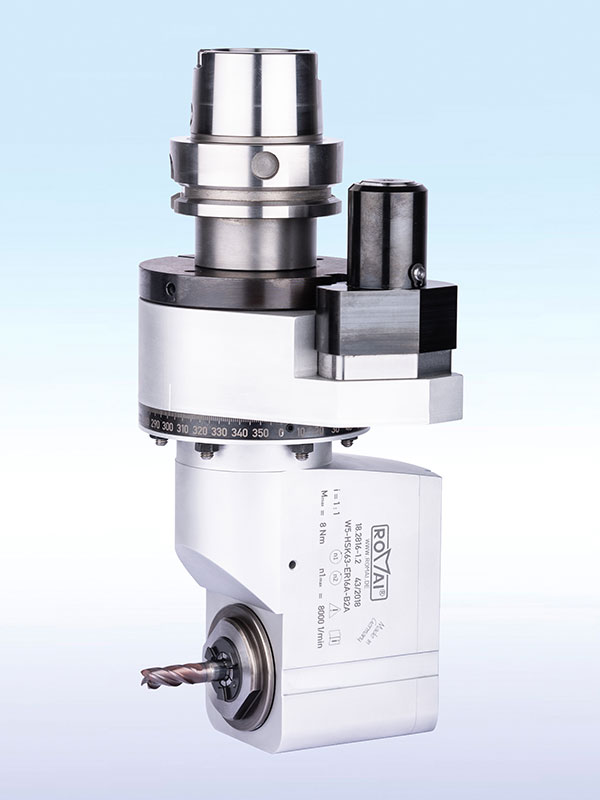 With the BOHRMAX, end faces can be milled or grooved with an angle head. Tool holder with collet chuck (milling cutter max d=40 mm)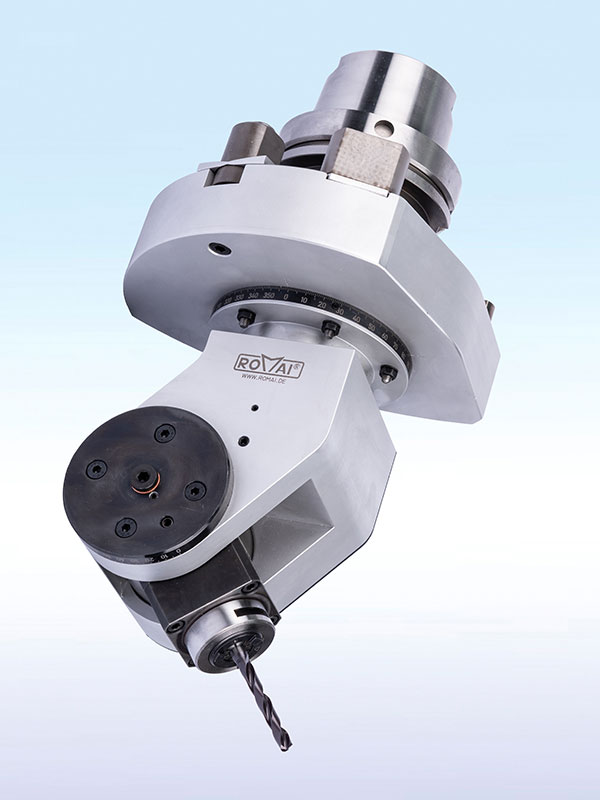 Additional holes can be drilled at an angle for railing construction. With an adjustable angle head, for example, the drilling angle can be set to 20°. The drilling angle of 20° is entered in the drilling program. A special software control is used to drill at the set drilling angle. It is not necessary to swivel the entire drilling head. The angle drilling heads are manually clamped into the SK 40 holder.
Optional Extras

BOHRMAX Z 40 Pendulum Machining (option)
2 working areas protected by light barriers. Work area size can be freely
selected by moving the control panel. The machine is currently working in the area marked in red. Access is secured by a light barrier.
Parts can be clamped in the green area. After the parts have been clamped, this light barrier is also switched "active" by a push-button.As soon as the parts in the left area have been processed, the machine moves to the right. (Only if the light barrier is "active") The left area is then automatically switched off by the light barrier and the area is released for clamping.
More Optional Extras BOHRMAX:
Tool holder BT 40 (Standard SK 40)
Height scanning material. 1 measurement
at the beginning of each operation
Driling holes at an angle for railing construction
(only with angle head 1804103)
UPS, switch-off delay in case of power failure
Software extension data import DXF, milling of all contours,
flow hole drills, pocket milling
More Optional Extras BOHRMAX Light:
Vice SPM 1 with spindle,
clamping width 300 mm
Coolant Bohrmax Light 3 m
Coolant Bohrmax Light 6 m
Toolchanger Pick up 5 Tools
Drive motor 4 KW
Package
Software extension data import DXF